What to do and see in and around Angmering
---
Page Index:
---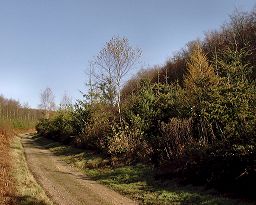 FACILITIES AND ACTIVITIES WITHIN ANGMERING
There are a number of public recreation areas in the southern part of the parish, most of which are maintained by Angmering Parish Council. These are shown below together with other activities in the parish plus a list of various organisations/individuals providing recreational/educational/exercise/health classes in Angmering.
| | |
| --- | --- |
| Public Recreation Areas: | |
| Bramley Green, Beech Way | Pocket park with play equipment |
| Bramley Green, Community Site | Open space and play equipment |
| Bramley Green, Mayflower Park | Pond ("the Noddy Pond"), open space and play equipment, Skate Park, BMX track, Fitness equipment. |
| Decoy Drive (off Palmer Road) | Open space, sports facilities, and play equipment |
| Downs Way (south of A259) | Pocket park with play equipment |
| Ecclesden Park (off Water Lane) | Open space and play equipment |
| Fletcher's Field (next to St Margaret's) | Open space and play equipment |
| St Nicholas Gardens (behind Library and The Lamb) | Quiet gardens |
Walks:
The northern part of Angmering, north of the A27, is principally woodland criss-crossed with paths providing excellent and attractive walking facilities throughout the year. Even further north, the woodland gives way to downland and the most northerly tip of the parish, Chantry Post, is situated on the South Downs Way. A leaflet containing three circular walking in Angmering is available from the Library or download the walks' leaflet by clicking here; Walk 1 (Copse Walk 4.75 miles; Walk 2 (Parkland Walk) 5.5 miles; Walk 3 (Woodland Walk) 7miles. All these walk start from the village centre but could be considerably shortened by parking near The Woodman Arms or The Fox (as appropriate).
"A Walk through Angmering's Conservation Area", which describes many of Angmering's old houses, is available from the Angmering Parish Council office in The Square.
For additional walks in and near Angmering, visit the "Angmering Walks" website.
Sports Facilities:
Angmering has its own archery, cricket, croquet, football, hockey, rugby, table tennis, stoolball, short-mat and carpet bowls clubs. Golf Clubs include Ham Manor (private), and the Rustington Golf Centre (public) which includes a driving range. Gym and swimming facilities are available at Lane's Health Clubs adjoining the Rustington Golf Centre in Golfers Lane, Angmering. 10-Pin Bowling (12 lanes) and a Clip 'n Climb challenge course is located at the Out of Bounds Entertainment Centre next to Lane's Health Clubs. A skateboard bowl was constructed in May 2008 and a BMX track in 2015 - both at the south of Bramley Green. Contact details may be found on the Organisations or Traders pages of this website.
Other recreational activities:
Angmering Bridge Club and the Whist Club meet in the Village Hall. Regular exercise, dancing, short mat bowls, table tennis, and other activities (see list below) are held at the Angmering Community Centre and other locations in the village. Motor racing takes place regularly at the Angmering Motor Sports Centre in Water Lane. Go Karts can be hired there. Owners of Go Karts and Mini Motos can also use their facilities (see below). Church Bell (Change) Ringers and Hand Bell Ringers are also represented in the village. There is a Soft Play structure for juniors, toddlers and babies at Out of Bounds, and Laser Tag for juniors.
---
Recreational / Educational / Exercise / Health Classes and other recreational facilities held in Angmering
See also Organisations page.
Angmering Voices Choir
Angmering Village Hall, Station Road
Thurs 5.30pm - 6.30pm (term time only)

Tel: 01243- 842150
website
Angmering Walk Club
- Emily Moore
Approx April to September. Meet at Angmering Community Centre at 7.00pm. Gentle strolls around the village.

website
Arun Kung Fu School
- Chris & Amanda Saunders
Angmering School
4-6 years (Little Dragons) at 4.30pm and 7-11 (Juniors) at 5.30pm on Thursdays
Angmering Community Centre:
Adults (18+) - 8pm and 10pm on Thursdays
Tel:08000 199343
website
Camera Club, Angmering
- Guy Partington
Angmering Community Centre
2nd & 4th Tues in the month 7pm - 9pm
Tel: 01903-770874
Cardiac Rehabilitation Support Exercise
- Liz Billett
Angmering Community Centre
Tue 9.15am - 10.30am
Tel:07803 304346
Carpet Bowls Club, Angmering
- Robert Watts (Secretary)
Angmering Village Hall
Tuesday from 6 - 8 pm. Wednesday from 2 - 4 pm and
6 - 8 pm and 8 pm - 10 pm .
Tel: 01903-773480
Pilates
- Liz Downes
Angmering Community Centre
Wed 10.20am - 11.20am
Tel: 07973 532733
Short Mat Bowls Club, Angmering
- Ian & Brenda Pears
Angmering Community Centre
Tues & Thurs 3.00 - 5.00pm
Tel: 07542 150326
website
Short Mat Bowls Club, Foxwood
- Bryan McCansh
Angmering Community Centre
Wed 7.30 - 9.30pm
Tel: 01903-242734
Table Tennis Club, Angmering
- Stephen & Gabrielle Tappin
Angmering Community Centre
Mon 1.00 - 3.00pm
Tel: 01903-787816
webpage
U3A Let's improve our Art

Angmering Community Centre
Monday 1.30pm - 3.30pm
Tel: 07849 633750
U3A Ballroom Dancing
- John Pounder
Angmering Community Centre
Monday,3.00pm - 5.30pm
U3A Choir
- Brian Timms
Angmering Community Centre
Fri 10am - 1pm
Tel: 01903-770053
U3A Bridge
- Bryan Stephens
Angmering Community Centre
Mon 9.30am - 11.30am. Wed 1.00pm - 4.45pm.
Fri 1.00pm - 4.45pm.
U3A Canasta
- Peter Oakley
Angmering Community Centre
Tuesday 2pm - 4pm
U3A IT
- Brian Wise
Angmering Community Centre
1st Thursday of the month 10 a.m. - 12 p.m.
U3A Rummikub
- Margaret Parlour
Angmering Community Centre
1st and 3rd Wednesday of month, 2pm - 4pm
Ultimate Pilates
Angmering Village Hall
Monday evenings
Tel: 01903-609311
website
Weightwatchers
Angmering Village Hall Mon 7.00pm &
Thu 10.00 am
Tel: 08457 123000
website
Yoga, Hatha
- Liz Downes
Angmering Community Centre
Mon 10am - 11am
Tel: 07973 532733
Cindy Robins Yoga
Private Yoga Studio, 8 Weavers Ring, Angmering
Classes for all levels
Tel: 01903-778717
website
Zumba Fitness
- Gemma Bland and Natasha Whitehead
Angmering Village Hall - 2pm till 2.45 every Friday. £4 pay as you go. Avaliable to all abilities - ages 12 and over
Tel: 07787 417435
(Natasha)
Zumba Dance Fitness
- Liz Downes
Angmering Community Centre
Mon 11.15am- 12.00pm (Gold)
Wed 9.30am - 10.15am
Tel: 07973 532733
---
VISITORS' GUIDE TO ATTRACTIONS WITHIN EASY REACH OF ANGMERING
Angmering is situated almost in the centre-south of the county of West Sussex and is therefore ideal as a base for visiting the many attractions our beautiful county has to offer. With three hotels, Angmering is a viable touring base; these are Angmering Manor Hotel, The Lamb at Angmering, and a Premier Inn. Further, there are also two good caravan sites (Acorns Camping and Ecclesden Farm) on the edge of the village providing a base for tourists who want the freedom and benefits of their own accommodation.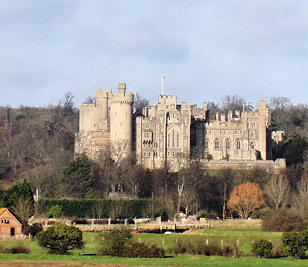 Below is a selection of places to visit in West Sussex that are within about 20 miles of Angmering or say 30 minutes car journey, mainly using the principal road arteries - A27, A24, A29 and A259. Additionally, the cities of Brighton and Portsmouth are both just 45 minutes drive from Angmering. The list may be equally useful to visitors or to Angmering residents who have recently moved to West Sussex. The attractions are arranged from east to west to make it easier when planning visits. A location map is shown towards the bottom of this page.
Fulking (17m, E)
Devil's Dyke & downland with magnificent views (NT) (website)

Henfield (19m, ENE)
Woods Mill Nature Reserve (website)

Shoreham by Sea (10m, E)
Lancing College Chapel (chapel website), River Arun, Shoreham airport (flying, museum) (airport website)

Bramber (15m, ENE)
St Mary's House and Garden (website)

Steyning (15m, ENE)
Old market town with many timber-framed buildings (website)

Sompting (6m, E)
Saxon church with unique to England Rhenish helm tower (website)

Shipley (15m, NE)
Hillaire Belloc's (and Jonathan Creek's!) windmill (website)

Worthing (4m, E)
Large seaside town, shops, pier, promenade, gardens, shows, bowls, cinemas, museum, art gallery, aquarena (website)

Goring by Sea (3m, E)
Reproduction of paintings on Sistine Chapel Ceiling at English Martyrs RC Church (website)

Storrington (10m, N)
Parham House and Gardens (website)

Littlehampton (4m, SW)
Beaches, river trips, watersports, amusements, deep sea fishing, Look & Sea! Visitor Centre, museum, swimming pool (website)

Pulborough (15m, N)
Pulborough Brooks RSPB Nature Reserve (website)

Amberley (12m, NNW)
Attractive village, River Arun, riverside pubs and tea rooms (Houghton Bridge), Amberley Working Museum (36 acres) (museum website)

Arundel (6m, WNW)
Spectacular Castle, RC Cathedral, River Arun, river trips, antique shops, tea rooms, Swanbourne Lake, boat hire, Wildfowl & Wetlands Centre (website)

Petworth 20m, NNW)
Attractive small town with timber-framed buildings, Petworth House and Park (NT) (website)

Fontwell (10m, W)
Denman's Gardens, Fontwell Park horse racing (website)

Bognor Regis (11m, SW)
Beach, promenade, pier, Hotham Park (website)

Pagham (15m, SW)
Nature reserve, harbour trips, watersports (website)

Chichester (16m, W)
Roman city, Cathedral, shops, Festival Theatre, harbour trips, cinemas (website)

Fishbourne (18m, W)
Fishbourne Roman Palace (website)

Bosham (20m, W)
Pretty harbour estuary village, tea shops, pubs, sailing, church with associations with King Canute and King Harold (website)

Goodwood (18m, NW)
Goodwood House, Motor Sports, Horse Racing, Flying (website)

Singleton (20m, NW)
Weald & Downland Open Air Museum (50 acres) (website)

West Dean (22m, NW)
West Dean Gardens (website)

Kingley Vale (20m, NW)
Nature Reserve and largest yew forest in Europe, walks (website)
And finally, do not forget Angmering itself. Angmering has far more listed buildings than any of its neighbouring parishes, many built in local brick and flint with the occasional timber framed house, two or three dating from the 14th and 15th centuries. You will need to walk the village to really appreciate them and spot their features. In doing so, sit in The Square for a while and take in the delights of this attractive village while sipping a cup of coffee or something a bit stronger! A booklet "A Walk through Angmering's Conservation Area" is available from the Angmering Parish Council offices in The Square .For facilities and activities within the parish, click here.
(Page last updated: 18 September 2023)