Angmering Village Life
News Archive
August 2018

They're Back!
Good news! The Spinettes (the Globe Trotting Retro Trio) and Matthew Goodgame are coming back to Angmering for another of their wonderful professional and entertaining shows. This will be their 4th visit to Angmering which demonstrates their popularity. The show will be held on Sunday 9 September in Angmering Village Hall, Station Road at 3.00pm (doors open 2.30pm). It is all in aid of Alzheimers research and tickets cost £12.50 Adults / £10.00 Concessions. This is great value for such a feel-good show by these West End stars.
Come and join in the fun as they continue to raise money for Alzheimers. The Spinettes will take you back in time with Hits from the 1940s all the way up to present day. Joining them once again is the fantastic and entertaining Matthew Goodgame who is currently starring in the West End revival of 42nd Street.
The show is all about letting your hair down with friends and family, kicking off your shoes and dancing the day away! With numerous collective West End credits under their belts there is no shortage of theatrical magic between them all, with shows such as Cats, Chicago, Matilda, Fame, Wicked, Jersey Boys, Grease, School of Rock, Joseph, Annie, 42nd Street, Crazy For You, Starlight Express, Seven Brides for Seven Brothers & Oklahoma to name but a few.
The show is in 2 halves and there will be refreshments available prior to and at the interval of the show.
If you have not seen The Spinettes and Matthew Goodgame before, this is a show you do not want to miss - you will not be disappointed. You can also meet and talk to them during the interval and after the show.
To book, Tel - 07515 552491 or Email - thespinettes@hotmail.com. You can also read more about The Spinettes on their website at http://www.thespinettes.co.uk/
.
23 August 2018
---
Angmering Planning Applications
A/98/18/HH - Demolition of existing garden room & outbuildings & erection of oak framed orangery & pool building extension. Avenals Farm, Water Lane Applicant: Mr & Mrs Chapman.
A/99/18/L - Listed Building consent for the demolition of existing garden room & outbuildings & erection of oak framed orangery & pool building extension. Avenals Farm, Water Lane Applicant: Mr & Mrs Chapman.
Observations on this/these Application(s) must be received by The Head of Planning Services, Arun District Council, The Arun Civic Centre, Maltravers Road, Littlehampton, West Sussex BN17 5LF by 7 September 2018.
To see applications, plans, design statements, etc, type the Application Reference Number (such as those above) into Arun District Council's "Application Search Facility ", click on the Search button, and click on the hyperlink reference when selected application is returned - then select "Documents".
17 August 2018
---
School's A-Level results
Angmering Sixth Form students are celebrating another outstanding set of A Level results this year, eclipsing last year's record breaking figures. The proportion of entries that achieved A* to B grades has risen to 43% (up 2% from last year) and the proportion at A* to C has risen to 77% (a 4% leap from last year).
Students celebrating outstanding results this year include Tom Penny (A*AA), Iona Collis (A*AA), Dylan Marodeen (AAAA), Ben Galbally (AAAB), Ben Aru-Bayless (A*AB) and Lewis Hammans (Distinction*, Distinction, Distinction in triple Btec Sport). Tom will study Mechanical Engineering at the University of Birmingham, Iona will study Nutrition and Dietetics at the University of Nottingham, Dylan is planning on taking up a place studying Computing at the University of Southampton, Ben Galbally will study Mathematics at the University of Surrey and Lewis is staying local, studying Sport and Exercise Science at the University of Chichester.
A particular mention to Stephen and Rebecca Merridue who have overcome significant challenges to excel this year, and Hisham Rabouhi who has made exceptional progress from his starting point. Stephen and Rebecca have already started their own business but are also taking up accounting apprenticeships and Hisham will study Finance and Economics at the University of Bournemouth.
Tony Kerrison (Head of Sixth Form) commented "We are absolutely delighted for all our students who have worked so hard. They have been an amazing year group to work with and I'm sure will go on to do great things in the future. We also want to thank our fantastic staff for once again rising to the challenge. As a sixth form, we were proud to be at the top of performance tables across the region last year and are delighted to have further improved this year. We wish all our students the best for their future studies and careers."
17 August 2018
---
Snippets from Angmering Parish Council's CLEW Committee Minutes of Meeting of 25 July 2018
Angmering in Bloom - Lectern Map
For AIB, Lorraine Wensley and Julia Phelon presented the draft lectern map. It is planned for the lectern to be situated on the Village Green approximately where the previous one was located. Lorraine Wensley explained that the map was of the conservation area but with places of interest in all of Angmering Village. All members present were very happy with the map, illustrations and photographs and were informed that it was planned to have the lectern installed in September 2018.
Lamppost Floral Baskets
(It was) agreed by all to take over the maintenance and watering of 5 new lamppost floral displays as per the quotation for the summer months. The cost of the baskets and installation with be met by AIB.
Litter in Mayflower Park
It was agreed to hold a Community Litter Picking Day on 28 October 2018, 10am - 1pm.
St Peter & St Paul Annual Fair
The footfall was lower (this year) but there were a number of factors that could have affected this. Cllr Evans said that he had spoken to traders and they would be interested in forming a steering group guided by the parish council in taking over the Annual Fair.
The full Minutes can be read here
14 August 2018
---
Notes from the draft minutes of Angmering Parish Council's Meeting on 16 July 2018
Chandler's Site Development
60 questionnaires had been received with 73% of responders in favour of the proposal. Only 5 people were clearly against the proposal. 73% were in favour of a food retail store and 67% for a community hub. Only 48% were in favour of a garden. Only 3 responders were against car parking and 80% were in favour of public toilets. The Clerk anticipated a formal agreement with Landspeed Homes would be in place by the autumn.
Angmering Community Land Trust
As only two councillors were now trustees, it was considered that a clear break from the Parish Council should be established. The Clerk advised that the Community Housing Fund money had been received.
New Primary School
Meetings were taking place with Rydon Homes and the Advisory Group. Serious concerns had been raised with WSCC who appeared to have reneged on a deal to provide land.
The full Minutes can be read here
10 August 2018
---
New faces at Angmering Parish Council
Angmering Parish Council has announced the arrival of two new key members of staff to replace the current clerk, who is retiring, and deputy clerk, who previously left to take up a new position.
Tracy Lees will join the parish council on August 20 as office manager. She'll manage the day-to-day delivery of services from the parish office and the increase in work which comes from serving a growing and dynamic village. Tracy has a wealth of experience in all aspects of office management and human resources and is joining from The Body Shop International. She is looking forward to engaging with both parishioners and local organisations.
Katie Herr, who currently works for a European-based specialist supply chain company, takes up her post as the new parish clerk and responsible financial officer on October 1. At her interview, Katie impressed with her enthusiasm and drive, which will build on the detailed and extensive work carried out by retiring clerk, Rob Martin. She is committed to helping the parish council deliver the facilities and community services that Angmering deserves.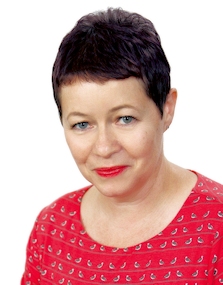 ..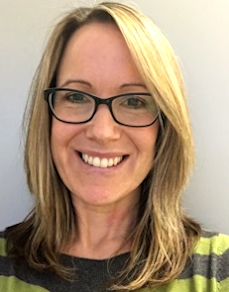 Left: Tracy Lees (office manager). .........Right: Katie Herr (parish clerk)
Parish Council chairman John Oldfield said: "We are delighted to welcome Tracy and Katie at this crucial time, as Angmering Parish Council manages several, significant, long-term projects. As a parish council we want to evolve to match the needs of our parishioners in this ever-changing landscape and to deliver projects innovatively. With these key new appointments, we look forward to increased communication and closer contact with all areas of the community. As always, a community is the sum of its parts, and we hope that our villagers will 'get behind us' to help deliver the community that they want."
7 August 2018
---